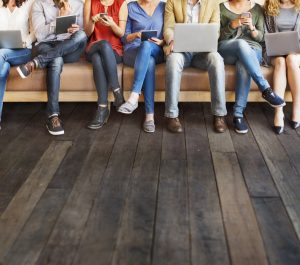 Part of the responsibilities that media agencies have to handle is making sure the right media is being used for their client's needs. This means that they have to stay on top of the latest trends, what may be on the horizon for the future and what is working. They have to determine how all of this fits in with each and every one of their clients. With the world of technology growing at the fast pace that it is it means media agencies have to give careful thought to digital media.
Large conglomerates keep a careful eye on what is happening in the media industry and also what their competitors are doing and what is working for them. With digital media being one that is also revolving to new levels some large Companies like Leggo have turned to a digital-first media agency to handle their global media needs.
One of the reasons according to news media that Leggo went this route is because they had been experiencing difficulty in connecting with their target market which of course for their brand is the children. Leggo had to find a media agency supplier that could come up with new and innovative ideas and decided to go with Initiative who is a company that Leggo is recognizing for the digital media approach and their ability to reach out on an international level while at the same time maintaining a strong insight at the local level.
Every media agency has to weigh out the needs and wants of every client that they take on. It may not always be the case that digital media will be planned for as a foundation for their marketing portfolio but with the advance of modern technology, it cannot be ruled out.
The advancement in technology means that media agencies have to keep themselves aware of what is taking place in that industry and try to perceive as to where it may serve their clients best not only now but for the future.
These types of media companies also have to be astute as to what changes may be taking place with the type of clients that they offer services to. The agency has to be well informed and capable of answering queries about media-related changes that may have an effect on the client. With so many clients being aware of digital media they are going to want to know how it can be used for them.